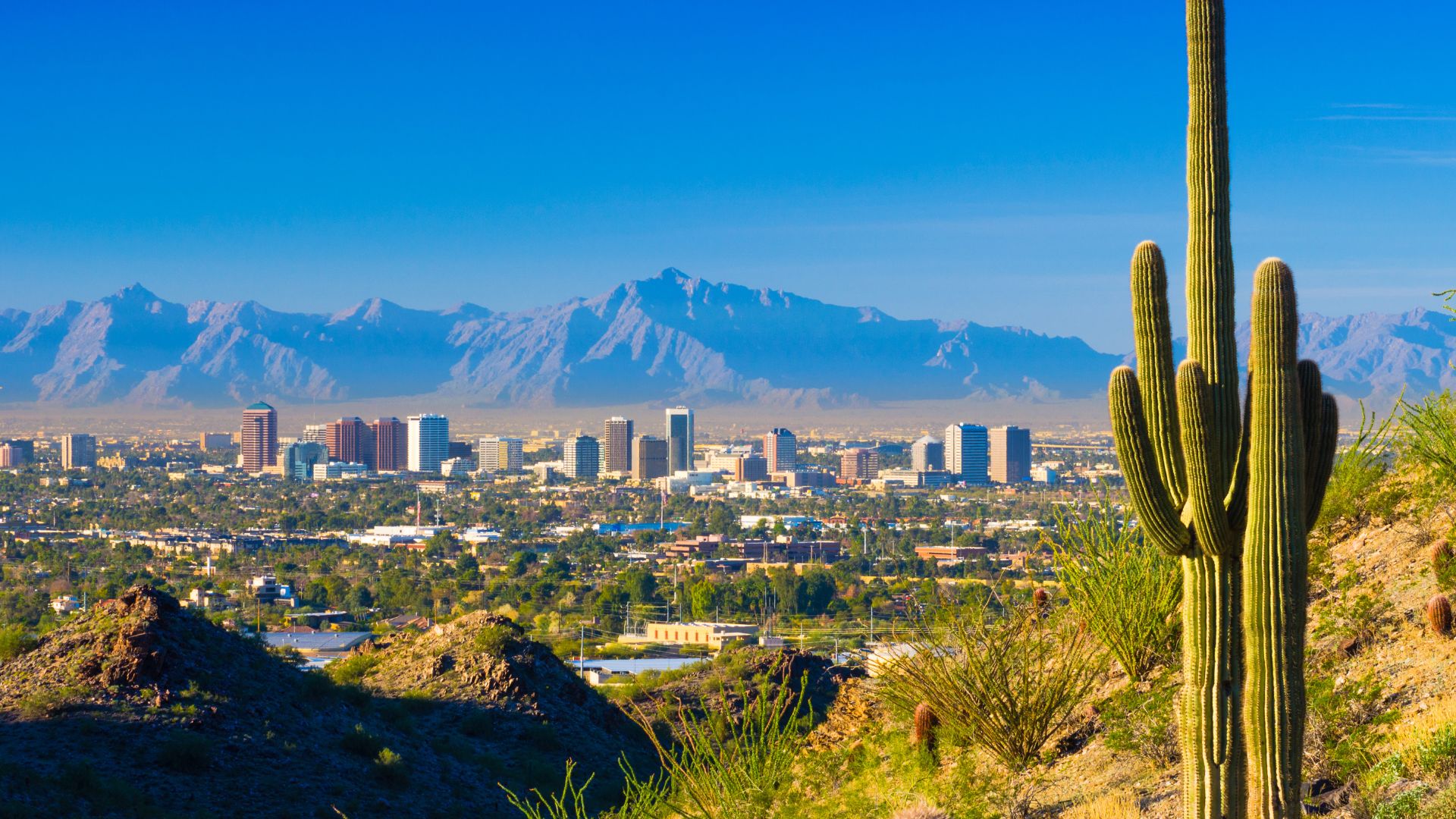 Recent research shows up to 1,000 cardiac arrests happen outside a hospital in the US daily. Unfortunately, people who experience cardiac arrest do not always receive help before the ambulance arrives, even in a big metropolis such as Phoenix.
To combat this issue, the authorities decided to add AED devices to the locations where most cardiac arrests occur, including roads, parking lots, offices, etc. However, that didn't change the fact that most bystanders cannot perform basic CPR and use a defibrillator.
Not using the device or reacting in time may cause permanent damage to a person's life. To raise awareness about public health, Phoenix offers convenient CPR certification options.
If you are interested in getting one, you will find all the helpful information about the average prices and overall curriculums in detail in this article.
Types of CPR Classes in Phoenix, AR, and Costs
There are different types of CPR classes with curriculums adjusted to the candidates' objectives and goals. That means there are CPR courses that cover the basics only, as well as those that teach candidates to help in more complicated and delicate situations. Depending on the course specifications and features, the price varies.
Before we proceed to the costs and prices of the classes, we should review the types of classes so future candidates will know what to expect:
CPR & AED Courses Details
Although there are various CPR providers, the types of courses are either:
In-person classes: Traditional method of taking the classes. Several candidates are gathered in a group and they receive lectures from certified tutors.
Online classes: Innovative yet successful method of learning about CPR. The pandemic period proved that this method is effective and delivers great results. Additionally, it saves candidates time as they can learn from the comfort of their homes.
Hybrid Classes: As the name suggests, hybrid classes refer to a combination of online and in-person classes. This option is open for all those who feel more comfortable with the in-person classes but cannot always make it to them. With the hybrid option, candidates can follow their class with their group in person, from their home/office, or wherever they are.
Costs of Different CPR Classes
There are two factors that influence the costs of CPR Classes: the level of CPR and the provider. You should always choose a reliable provider with valid certifications and depending on what you need.
Otherwise, in the content below, we break down the levels of CPR and their average prices that range around the American Red Cross Organization standards.
Adult, Children, Infant CPR – Online Classes Costs
The online classes provided by the Red Cross health organization in Phoenix offer candidates professional guidance from certified tutors to react in an emergency situation where a casualty of any age (babies, children, and adults included) undergoes cardiac arrest or breathing malfunction.
The online classes are compatible to access via mobile, tablet, laptop, or desktop computers. After the completion of this course, the candidates will receive a 2-year Red Cross digital certificate. You should know that these digital certifications cover only the theoretical part of providing CPR, but they do not verify that a person can execute the procedure successfully. Suppose you need a certification for a job position, for example. In that case, if you work in the health and medicine industry, the more appropriate choice will be either the Hybrid classes or in-person only.
Ultimately, the price for the online classes at the Red Cross Organization is only $37.
Adult, Children Infant CPR – In-Person Classes Costs
The in-person classes cost significantly more than the online classes because the participant capacity is limited. Therefore, if the price for the online course ranges around $40, the in-person classes may reach around $80 per candidate.
The benefits of the in-person classes involve interaction, which always helps in memorizing and learning the basics to the core. Additionally, the leading benefit in-person classes have over online classes is OSHA compliance. That means if you need your certificate for your job, this type will be OSHA-compliant and therefore accepted.
Adult, Children, Infant CPR – Hybrid or Blended Classes Costs
The hybrid or blended type of CPR class is created to allow people to follow the course online, from the comfort of their homes, and then continue with the practical part in person where they will be monitored by a certified training instructor.
These classes cost the most because they offer multiple benefits and the number of candidates is limited. The Red Cross Organization in Phoenix charges from $80-$95 for Adult and Pediatric CPR, whereas the Adult Only costs $70. The AHA also offers blended-learning courses and doesn't include the cost of the hands-on session in the final price – you have to pay extra for it.
Main Influences on CPR Certification Costs
CPR certification providers use several factors that form the final price. By knowing these factors, you will be confident in identifying the best CPR provider that will meet your goals and objectives.
Namely, the initial and most obvious is the level of knowledge a candidate wishes to accomplish. There are several levels:
Level A: Adult-Only CPR, which covers the basics of providing first aid to persons over 18.
Level B: This level covers the basics of providing first aid to children and infants only. Often, this level is codependent to Level A which means candidates have to know the basics of providing CPR in adults to advance to Level B.
Level C: This level is all-inclusive, meaning it covers the adult, children, and infant CPR method.
The second crucial factor is OSHA, or Occupational Safety and Health Administration Act. All states subjected to the OSHA Act are bound legally to have CPR certificates when they start a job.
Many candidates have no other choice but to take the class. However, not all certificates are OSHA compliant, especially the online classes. For that reason, these classes are significantly inexpensive compared to others.
The third factor refers to the study materials. When you compare completely identical classes from two providers, the price might be different. Usually, it is because one provider includes study materials in the total price, while another provider excludes this option and leaves it as an extra cost. One example of the latter is the American Heart Association, which has a separate catalog for course materials, some of which are not mandatory for the class.
Certification Expiry
When you receive your CPR certification, you may notice that it comes with an expiration date. Namely, every certificate comes with an expiration date that makes your certification valid for 2 years. After 2 years, every person must renew their certificate, which is an extra cost.
CPR Certification Phoenix charges $59.95, while others may cost less. Therefore, before you enroll in any program, research the provider to learn about their pricing and renewal benefits. You may come across other benefits or simply cheaper renewal prices.
Average Cost of CPR Certification Classes in Phoenix: Final Say
What is the average cost of CPR certification classes in Phoenix? Phoenix has various providers and convenient CPR classes that suit every person's plan, goal, or budget. Classes can go as low as 30$ to as high as a few hundred, depending on the course type and target audience.
To conclude this article, here are a few tips you should consider before signing up for a CPR course:
Read Reviews: There are many online forums that feature real user testimonials you can use to get the real picture of the CPR Certification provider.
Check Course Details: You should always check the course details. You may find hidden fees, extra material costs, regulation and OSHA compliance details, etc. Additionally, the provider may promote super inexpensive courses, but issue a certification card that is invalid at some job positions.
Once you review all of these points, you will find choosing providers easier and will be more confident in your decision.